Welcome to the Central Baptist Church website
Glorifying God by Worshipping, Witnessing, Growing and Loving
---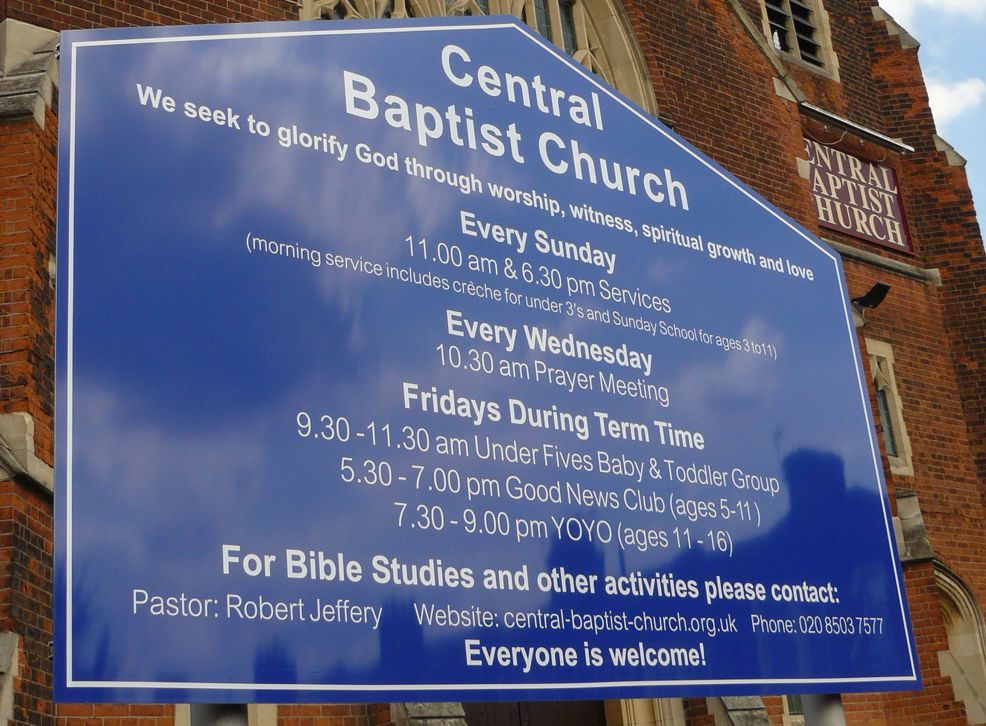 CORONAVIRUS LATEST : 11.00am Services Open Now!
We are glad to be meeting together physically once more (Sunday Mornings only, 11.00am)!
Our Sunday evening services will not be physical services, but will be streamed on YouTube at 6.30pm every Sunday. Our Sunday morning services will be streamed in full from 11.00am.
For our physical services (11am service only)), there will be a number of social distancing and other measures in place to keep us 'Covid-secure'. You are asked to wear a face covering, please. For more details about what will be different when we reopen, click here.
Our toddler and children's groups are not running. Our youth group meets online. We hold Bible studies and prayer meetings online … please contact us for more details.
LIVE STREAMING OF SERVICES ON YOUTUBE
We will be streaming our Sunday services, God willing, every Sunday at 11.00am and 6.30pm. We have a new channel on YouTube called "Central Baptist Church Orford Road Walthamstow". You can click here to get to our YouTube channel, and then just click on the video you are interested in.
If you have any questions, click here to send us a message.
If you would like to read the Bible with us online, click here for details!