Welcome to the Central Baptist Church website
Glorifying God by Worshipping, Witnessing, Growing and Loving
---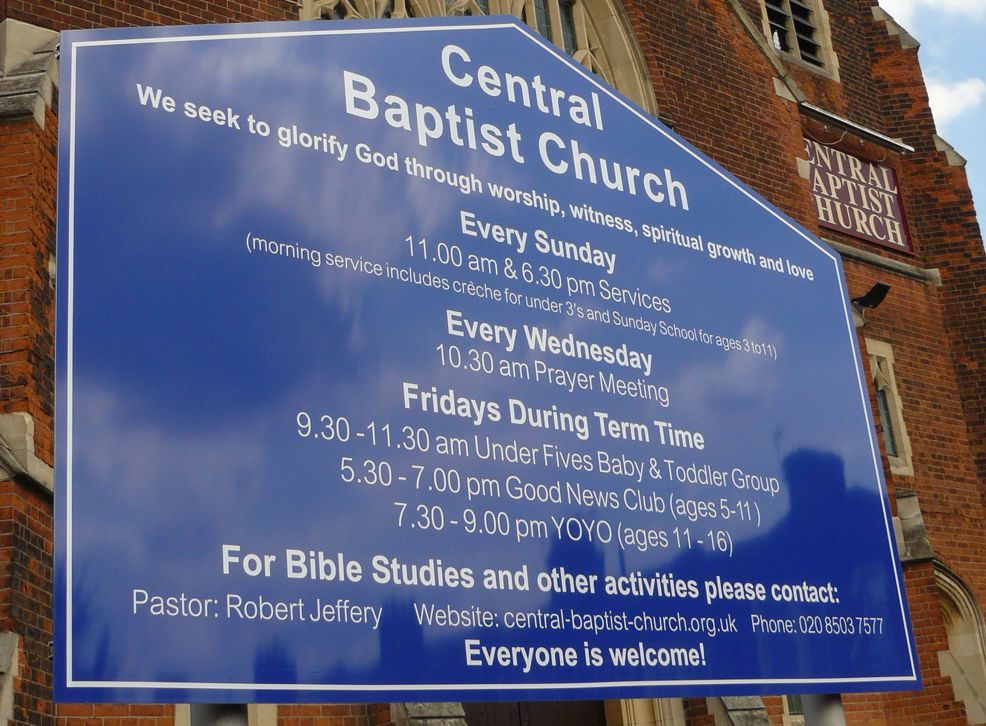 CORONAVIRUS LATEST : 11.00am Services Re-Starting From Sunday 12th July
From Sunday 12th July, God willing, our Sunday morning (11.00am) services will happen in the building at Orford Road! We are looking forward to meeting together physically once more!
Our Sunday evening services will not be physical services, but will be streamed on YouTube at 6.30pm every Sunday. We hope our Sunday morning services will be streamed too, but we are in the middle of dealing with some technical issues on that front.
When we re-start physical services (from 12th July, 11am service only), there will be a number of social distancing and other measures in place to keep us 'Covid-secure'. For more details about what will be different when we reopen, click here.
There are still NO midweek Bible studies, youth or children's groups. There are prayer meetings by video conference on Wednesdays at 10.30am … please contact us for more details.
LIVE STREAMING OF SERVICES ON YOUTUBE
We will be streaming our Sunday services, God willing, every Sunday at 11.00am and 6.30pm. We have a new channel on YouTube called "Central Baptist Church Orford Road Walthamstow". You can click here to get to our YouTube channel, and then just click on the video you are interested in.
If you have any questions, click here to send us a message.
If you would like to read the Bible with us online, click here for details!