Welcome to the Central Baptist Church website
Glorifying God by Worshipping, Witnessing, Growing and Loving
---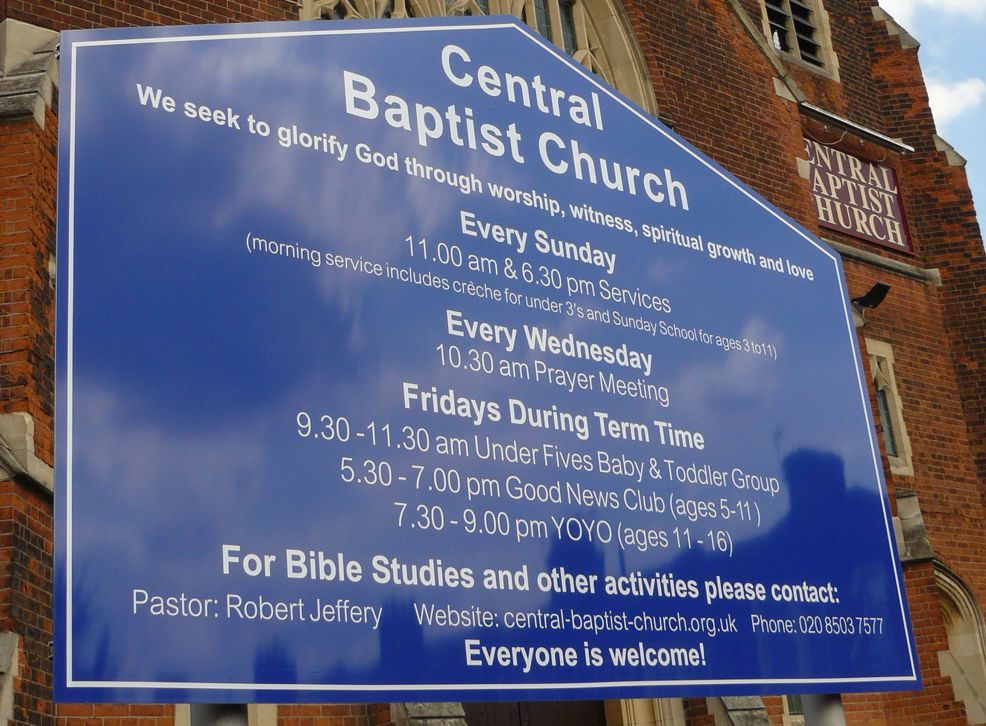 CORONAVIRUS UPDATE : We meet physically at 11.00am and 6.30pm WITH singing AND refreshments!
We thank God that we are now open for physical services twice on the Lord's Day (at 11.00am and 6.30pm). Most of the restrictions in England have now been lifted, but the government are also advising caution, especially in indoor settings. So, at least for a few more weeks, we'll be keeping some precautions in place, but changing other things. You can see the full list of guidelines
here.
We do ask you to
continue wearing a mask
and
maintaining social distancing
in the main worship area. We will be singing, but behind masks. These measures will be reviewed in a few weeks. We now have refreshements after both services, where there will not be social distaning and you do not ahve to wear a mask.
Both Sunday services (11.00am and 6.30pm) will continue to be live streamed on YouTube (see below).
Some youth and children's groups will re-start physically in September. There are midweek Bible studies and prayer meetings by video conference every Wednesday at 10.30am and also on various days in the evening … please
contact us
for more details.
LIVE STREAMING OF SERVICES ON YOUTUBE
We will be streaming our Sunday services, God willing, every Sunday at 11.00am and 6.30pm. We have a channel on YouTube called "Central Baptist Church Orford Road Walthamstow". You can
click here to get to our YouTube channel
, and then just click on the video you are interested in. If you have any questions,
click here to send us a message.
If you would like to read the Bible with us online,
click here for details!
The New Reading Scheme at Central Baptist!
From Sunday 18th April 2021, we are launching a reading scheme at Central Baptist, Walthamstow. After Sunday services, you can borrow recommended Christian books on a wide variety of subjects for free. We want to encoruyage people to be reading good literature which points them back to the Bible and to our tri-une God! You can read more details, and see the list of recommended books,
by clicking here.