Welcome to the Central Baptist Church website
Glorifying God by Worshipping, Witnessing, Growing and Loving
---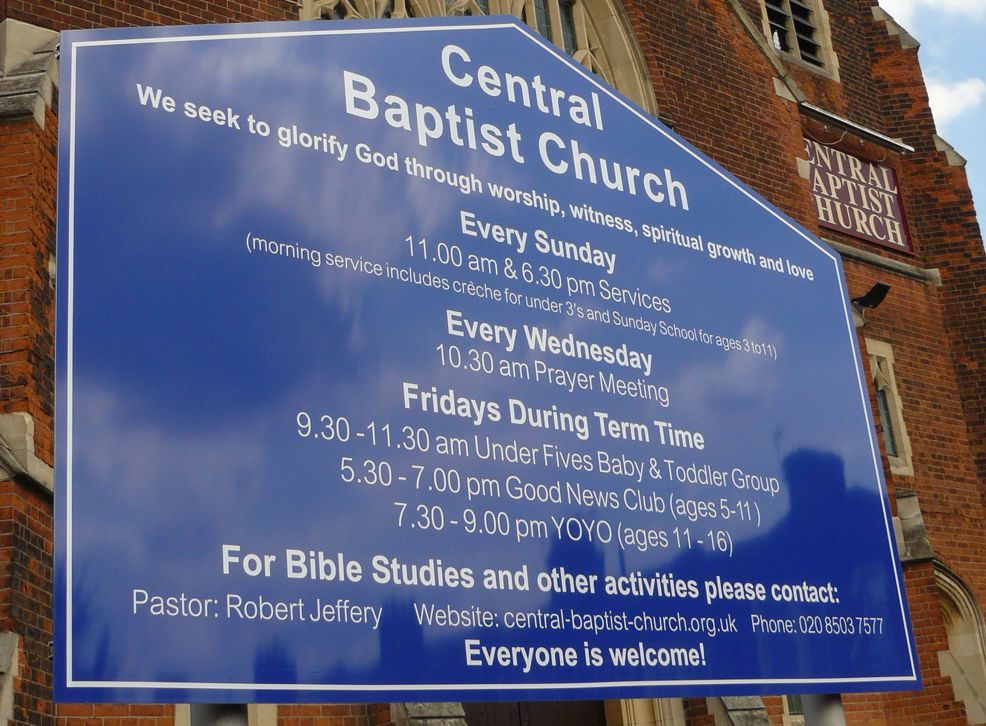 CORONAVIRUS UPDATE : All our Sunday Services are ONLINE ONLY until further notice
We are currently NOT HOLDING PHYSICAL SERVICES in the building, but our services continue online. Due to the high rate of infection and high number of deaths, we will not open physically again until further notice – we will let you know on this website when physical services will resume. All our services continue to be streamed live on YouTube.
Both Sunday services (11.00am and 6.30pm) will continue to be live streamed on YouTube (see below).
There are still NO youth or children's groups. There are midweek Bible studies and prayer meetings by video conference every Wednesday at 10.30am and also on various days in the evening … please contact us for more details.
LIVE STREAMING OF SERVICES ON YOUTUBE
We will be streaming our Sunday services, God willing, every Sunday at 11.00am and 6.30pm. We have a new channel on YouTube called "Central Baptist Church Orford Road Walthamstow". You can click here to get to our YouTube channel, and then just click on the video you are interested in.
If you have any questions, click here to send us a message.
If you would like to read the Bible with us online, click here for details!