Welcome to the Central Baptist Church website
Glorifying God by Worshipping, Witnessing, Growing and Loving
---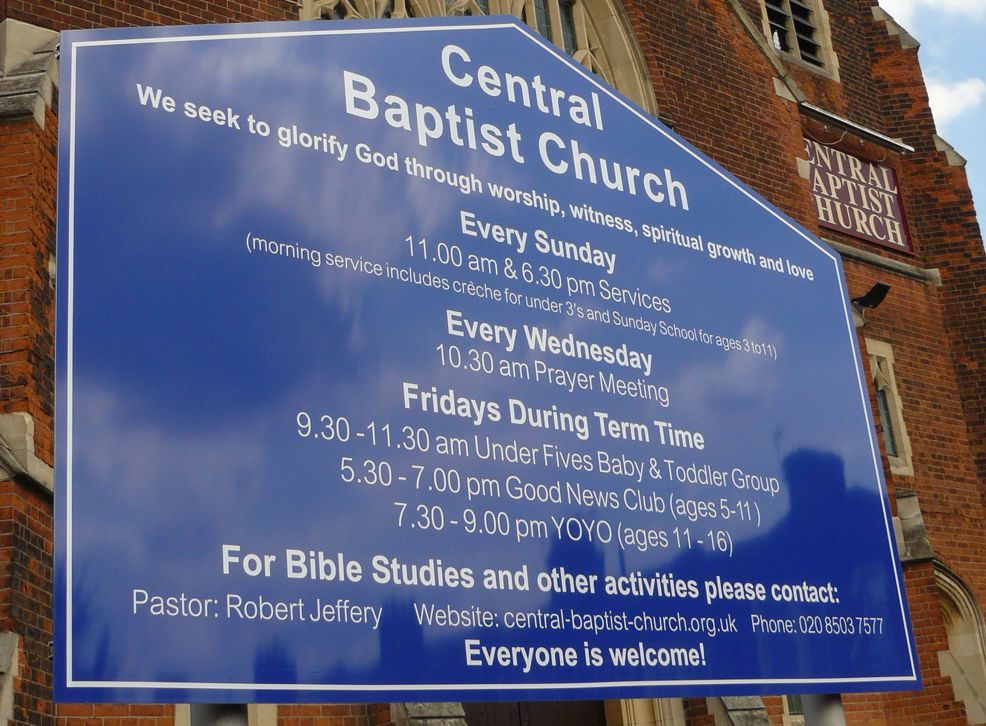 We thank God that we are open for physical services twice on the Lord's Day (at 11.00am and 6.30pm). You are welcome to wear a mask, but you do not have to.
Both Sunday services (11.00am and 6.30pm) will continue to be live streamed on YouTube (see below).
LIVE STREAMING OF SERVICES ON YOUTUBE
We will be streaming our Sunday services, God willing, every Sunday at 11.00am and 6.30pm. We have a channel on YouTube called "Central Baptist Church Orford Road Walthamstow". You can
click here to get to our YouTube channel
, and then just click on the video you are interested in. If you have any questions,
click here to send us a message.
The New Reading Scheme at Central Baptist!
From Sunday 18th April 2021, we are launching a reading scheme at Central Baptist, Walthamstow. After Sunday services, you can borrow recommended Christian books on a wide variety of subjects for free. We want to encoruyage people to be reading good literature which points them back to the Bible and to our tri-une God! You can read more details, and see the list of recommended books,
by clicking here.