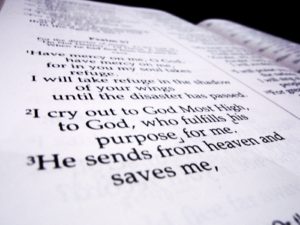 We are just about to start a new series of Bible Studies looking at 5 key areas of theology from the Reformation. 2017 marks the 500th anniversary of the Reformation, a time when people across Europe began to re-discover what the Bible was really saying. These 5 sessions will cover vital subjects which shape our understanding of why we are here, what God is like and how we can know Him! It doesn't get more important than this, so please join us!
We will be looking at various parts of the Bible, and the leader will ask questions to make us think! How should we apply these things to our lives today? You can also ask your own questions. It's a great way to really get to grips with what the Bible says, so please come along!
We meet on Thursdays once a fortnight at 8.00pm in the back hall. And the study is repeated on a Wednesday soon afterwards at 10.30am! Choose the one which suits you!
How to Know the Truth – By Scripture Alone (Thurs 28th Sept / Weds 4th Oct)
Who can help? – In Christ Alone (Thurs 12th Oct / Weds 25th Oct)
How much does salvation cost? – By Grace Alone (Thurs 26th Oct / Weds 1st Nov)
What must I DO to be saved? – Through Faith Alone (Thurs 9th Nov / Weds 22nd Nov)
What's Life Even About? – Glory to God Alone (Thurs 7th Dec / Weds 13th Dec)